How To Get More Customers, Clients and Fame
Instant Credibility, Celebrity and Cash | More Customers | More Clients | More Money | Podcast #2
Martin Wales and Scott Paton
Feb 22 2011
Places to be "Published"
1. Newsletters - online > ezine - offline > organizations, groups, associations
2. Articles - Online > article syndicators Offline - industry mags, general interest
3. Blogging - online
4. Social media
5. Books - Compilations offline
6. Online eBooks
7. Traditional Publishers
Martin's media & publicity expertise is featured in Guerrilla Marketing On The Front Lines and Success Secrets of the Online Marketing Superstars, both #1 Best Sellers. You'll also find him in Walking With The Wise Entrepreneur along with coauthors Suze Orman, Robert Kiyosaki, T Harv Eker, Harvey Mackay and Donald Trump.
He's been the Executive Producer of PayPal Radio and hosted Microsoft's Your Business. He's an original host of the Entrepreneur Magazine E-Biz Show. His expertise has also been featured on national network television's Business Break and Catching Customers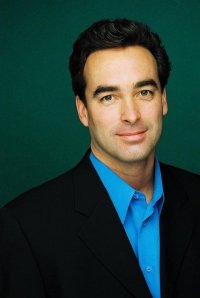 About Martin Wales and Scott Paton
If want more customers and more clients, you need to create Instant Concrete Credibility & Industry Celebrity. If you like the idea of bigger cash flow, then you need to meet Martin.

He's a media and marketing expert that's "walks his talk" as a respected author, columnist, talk-radio and TV personality.

You're sure to benefit from his powerful combination of web marketing, publicity and media communications to elevate your own credibility, win industry celebrity and increase your cash flow!

Read more...
Click here to see the full author's profile
Recent Episodes
Facebook Fantasies | Instant Credibility, Celebrity and Cash | More Customers | More Clients | More Money | Podcast #10
Podcasting Secrets Revealed | Instant Credibility, Celebrity and Cash | More Customers | More Clients | More Money | Podcast #7
Claiming Your Position | Instant Credibility, Celebrity and Cash | More Customers | More Clients | More Money | Podcast #9
Structuring Your Podcast | Instant Credibility, Celebrity and Cash | More Customers | More Clients | More Money | Podcast #6
Making Your Mark in Mobile | Instant Credibility, Celebrity and Cash | More Customers | More Clients | More Money | Podcast #4
Local Mobile Marketing | Instant Credibility, Celebrity and Cash | More Customers | More Clients | More Money | Podcast #3
Instant Credibility, Celebrity and Cash | More Customers | More Clients | More Money | Podcast #2
Instant Credibility, Celebrity and Cash | More Customers | More Clients | More Money | Podcast #1